We all have our dreams at school. Sometimes we get where we want to be having been denied a direct route! I would be a professional sailor one day – albeit a water sports writer…
I got the bug for sailing age 5 on a charter up the Scottish lochs. Three years later I was pottering about Back Bay off the Chesapeake on a Snark, cheekily blasting through Martina Navratilova's private water. Dad had a lecture junket on the SY Sea Cloud from Jamaica to Bermuda – I was a bit late for school due to that one…
Sailing was an escape from the hell of military school when I turned 15. The family had a cruising cat by that stage so I was afloat every week from around March to October, both at school and home. 
Crashing into adulthood the question came: what did I want to do? I wanted to be a sailor. Problem was I'm blind as a bat and need a glasses prescription too high to go pro. 
I was sent to sea as an apprentice tall ship instructor for a year, joining the Sail School Vessel 'HMS' Rose at Erie Pennsylvania and disembarking in Quebec City 12 months later. Among the excitement and hardship I used to write home and to friends every week (these were the days before Facebook and email), communicating the awe and wonder of getting a 186ft wooden replica of a Royal Navy warship all over the NE US and SE Canada… Being a water sports writer would come eventually.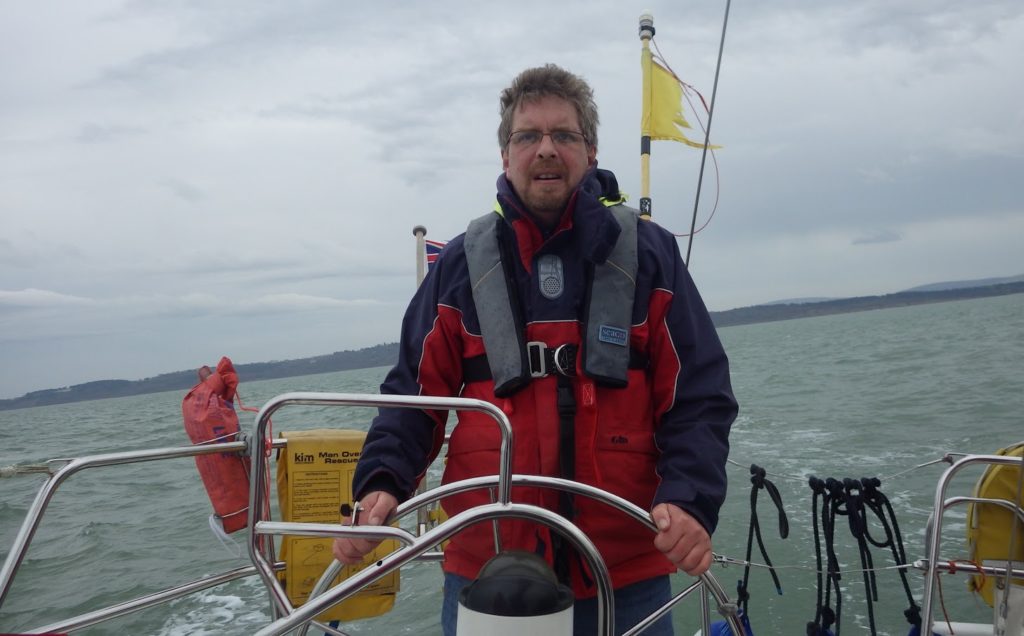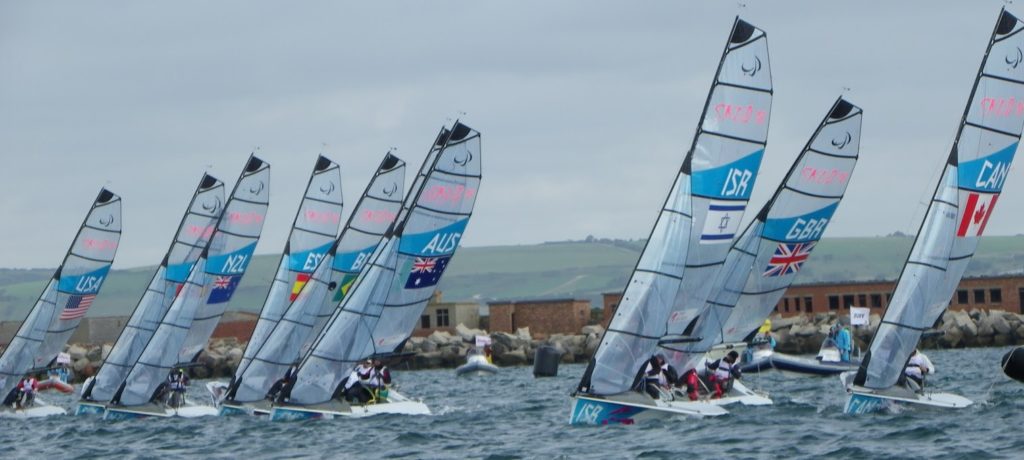 I did a Maritime Studies degree at Southampton Solent University and lost my way… Close friends and loved ones knew I was a good writer from time aboard Rose so I re-trained as a journalist, graduating with a Master's in 2006. Four years later I would start working with Boating Times Long Island, and in 2012 I had an extremely busy Olympics and Paralympics sailing events. As a sailing writer I got to be a (somewhat) professional sailor in the end!
Off to sea once more – as a water sports writer
I moved to Weymouth in 2010 with the intention of breaking the sailing market ahead of the 2012 Olympic Games. I was working with Boating Times Long Island when I found two Long Islanders were trying to get into Team USA. A week on the press boat with a Sailing World journalist, building a relationship with Team USA and thus began a six month Olympics campaign. 
I have since moved into content and copywriting – see my sailing portfolio below…